Founding and Early Days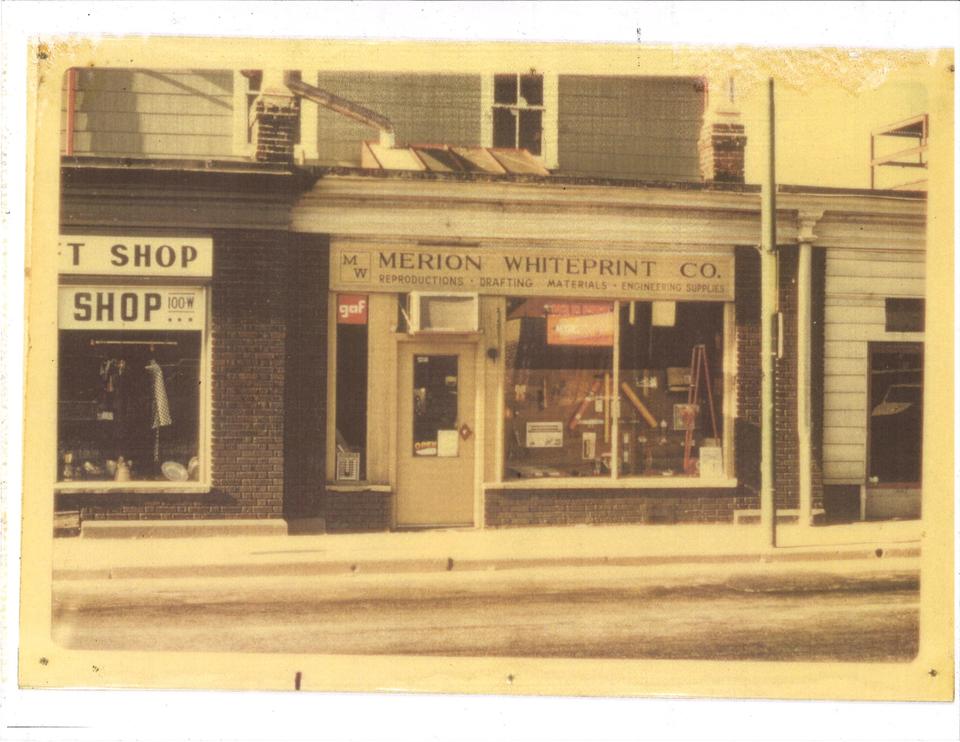 Merion Art and Repro began in 1971, as "Merion Whiteprint." Army buddies, Ed Gamburg and Louis Simone, rented a whiteprint machine, a car, and a store, for less than $500 total per month.

They opened a tiny storefront and began printing whiteprints (similar to blueprints) for local architects. They delivered them with a rented Ford Pinto. The business grew quickly, as they were providing a service that there was a real need for. Before that, local architects could only get prints made and delivered twice a week.